Discover Key West: A Great Place to Visit with Charter Flights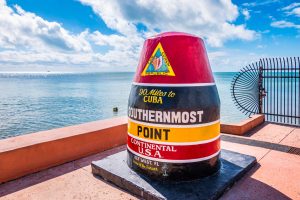 Have you been searching for a great place to escape while enjoying stunning beaches, diving or snorkeling in clear water, or chilling in a sweet, laid-back town? Then, Key West, Florida, might be the perfect place for you! Situated at the southernmost point of the United States, this small island welcomes travelers with its pristine beaches, aromatic local cuisines, and vibrant nightlife. However, reaching this paradise-like spot can be tricky due to its remote location. But, worry not; you can overcome this hurdle by taking a charter flight to Key West seamlessly. Here's what you need to know.
Say Goodbye to Long-Delayed Connections With Key West Charter Flights

Traveling to Key West requires multiple plane or road trips if you're coming from a region that is far away. The most direct route to the southernmost point would be to fly from bigger cities such as Miami or Fort Lauderdale and then board a connecting carrier to the island's small airport. However, schedules can be unreliable and subject to changes. Hence, one way to have a guaranteed and hassle-free journey is to charter a private aircraft that will take you straight to Key West International Airport. This option will eliminate the waiting times at the airport, baggage claim, and security check, which can be a real time saver. Plus, you will get to avoid the crowds, noise, and disruption by flying with a small group or on your own.
No Hidden Fees to Worry About
When booking a commercial flight from one city to another, there are usually hidden fees that add to the total cost of the ticket. These can include baggage fees, change fees, and priority boarding fees. In contrast, charter flights offer a transparent, all-inclusive price with no hidden fees since all the charges are discussed upfront with the traveler. The cost covers not only the airfare but also the hassle of driving to and from the airport. With a charter flight to Key West, you will have more control over your budget, and this means that you can avoid any unwelcome surprises when it is time to settle your bill.
Enjoy Exotic Caribbean Views
Another perk of choosing a charter flight is that it enables passengers to admire the stunning aerial views of the sea's turquoise shades and vibrant coral reefs that are commonplace in the Caribbean. So, from the comfort of your seat, you can witness the natural charm of this much sought-after destination, from a unique and unforgettable perspective.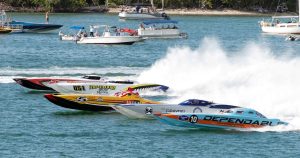 Customize Your Flight Experience
Besides being a direct, economical, and hassle-free choice, charter flights allow travelers to customize their journey according to their needs and preferences. This means that passengers can fly out of their preferred airport, choose the flight schedule, the type of aircraft, and add special requests such as dietary preferences, or in-flight entertainment options. You can also hire a private jet or shared charter to Key West that accommodates your requirements, allowing you to have a tailored and bespoke travel experience.
Experience a Serene and Relaxing Journey
Last but not least, charter flights offer a unique and serene travel experience. With limited passenger capacity, travelers in a private or shared charter to Key West can stretch out in a comfortable and luxurious environment. The flights are smooth, quiet, and relaxing, and travelers can adjust the cabin's temperature, air filters, lighting, and altitude. The crew is highly trained and knowledgeable and will go out of their way to make your journey pleasant and memorable.
Chartering a flight to Key West offers a convenient and comfortable way to travel to the southernmost tip of the United States. Whether you're traveling solo with friends or family, this alternative to commercial airlines guarantees a personalized experience and hassle-free transportation. Moreover, the cost of charter flights has significantly reduced over recent years, making it a more viable and accessible option for anyone who wishes to savor the delights of Key West minus the headache of an exhausting and prolonged journey. So, when packing your suitcase for your next holiday to Key West, consider hopping on a charter flight and arrive at your destination faster while enjoying an unforgettable journey.