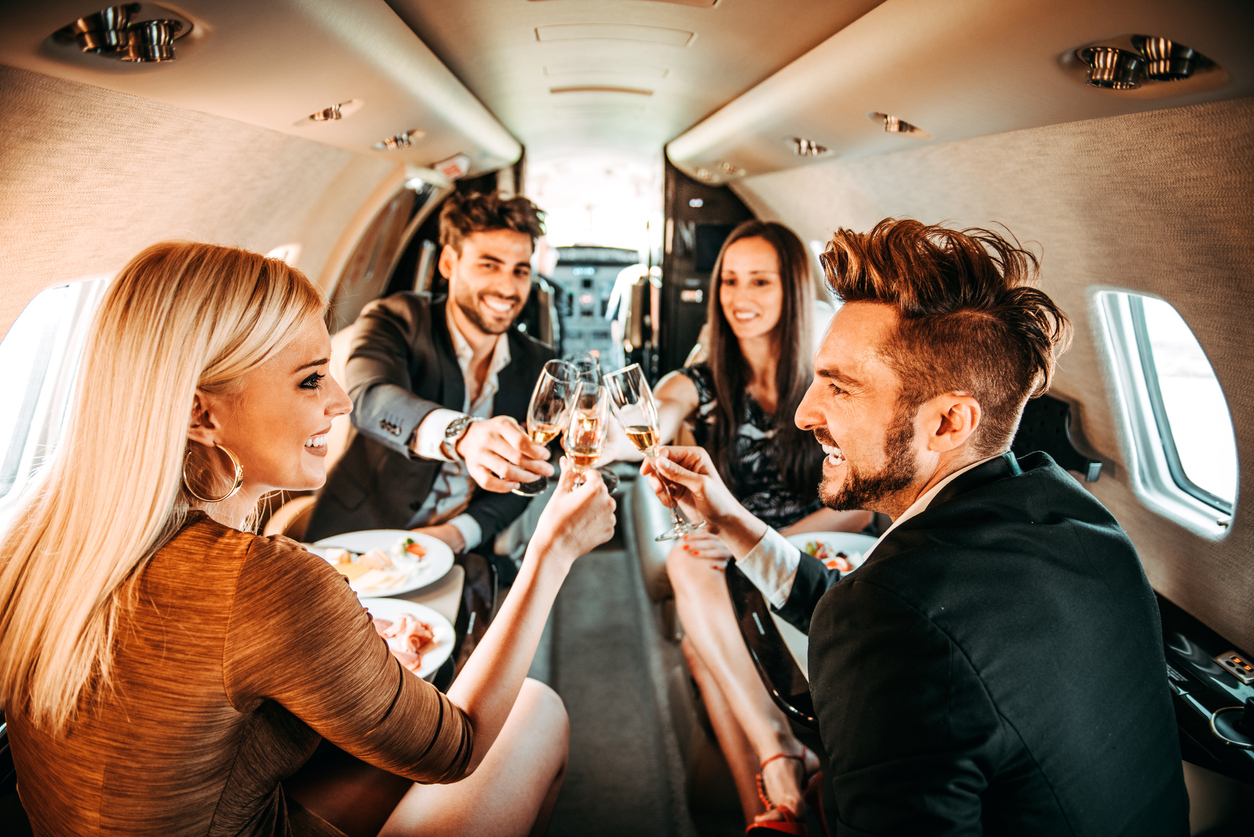 When it comes to traveling, the journey to your destination can be just as important as the destination itself. However, with overcrowding and delays at airports, roadblocks and closures on highways, and never knowing when or where you will face traffic, getting to your destination can be a headache. Fortunately, chartering a plane with Ascend Via Makers Air in the state of Florida can put an end to all of your traveling problems and make your journey easier, faster, and more reliable.
Ascend  Makes Flying Easy
Ascend Via Makers Air  is  a top-notch charter company that provides you with stress-free travel services. They offer four comfortable hotshot turbo-prop aircraft that can get you to your destination in just a few hours. With the airline's warm and friendly staff, you can travel with ease knowing that you are in good company. Ascend Via Makers Air is also a private airline that provides customized and exclusive services, which means that they can cater to your every travel demand.
Ascend Via Makers Air Gets You to Your Destination Fast
The state of Florida is a large state, and getting from one city to another can often take hours. Unfortunately, due to commercial airline routes, it can sometimes take even longer. Ascend Via Makers Air operates from nearly all major Florida cities and delivers you directly to your destinations without the usual hassle. You can also make multiple stops, which means less time driving to get to your airplane, and more time to enjoy your vacation time on the ground.
Ascend Via Makers Air is Reliable and Safe
Ascend Via Makers Air prides itself on providing fast and reliable services to customers. The airline has an experienced team and takes safety seriously, making sure to comply with all Federal Aviation Administration (FAA) regulations. The company also ensures that its aircraft are well-maintained and undergo regular inspections to ensure that they are in excellent travel condition. This means you can trust that your journey with Makers Air will be both safe and reliable.
Ascend Via Makers Air is Affordable
Although chartering a plane might appear to be an expensive option to many, Ascend Via Makers Air proves that it is indeed cost-effective. The airline understands that everyone has a budget and strives to provide options that work for everyone. Furthermore, there are no hidden fees such as baggage fees or airport taxes, allowing you to budget accordingly and enjoy your journey without worrying about unexpected extra costs.
Chartering a plane in Florida with Ascend Via Makers Air is the key to getting to your destination without any of the typical headaches. Whether you're traveling for business or pleasure, Ascend Via Makers Air takes care of everything to give you the most comfortable and trouble-free experience possible. So why struggle with commercial airlines and tire yourself out with long road trips when you can sit back, relax, and enjoy your flight with Ascend Via Makers Air? Start packing your bags now, and let Ascend take you to your desired destination in Florida safely, quickly, and affordably.