GET IN TOUCH WITH ASCEND VIA MAKERS AIR
LET'S FLY TOGETHER!
GET IN TOUCH WITH ASCEND VIA MAKERS AIR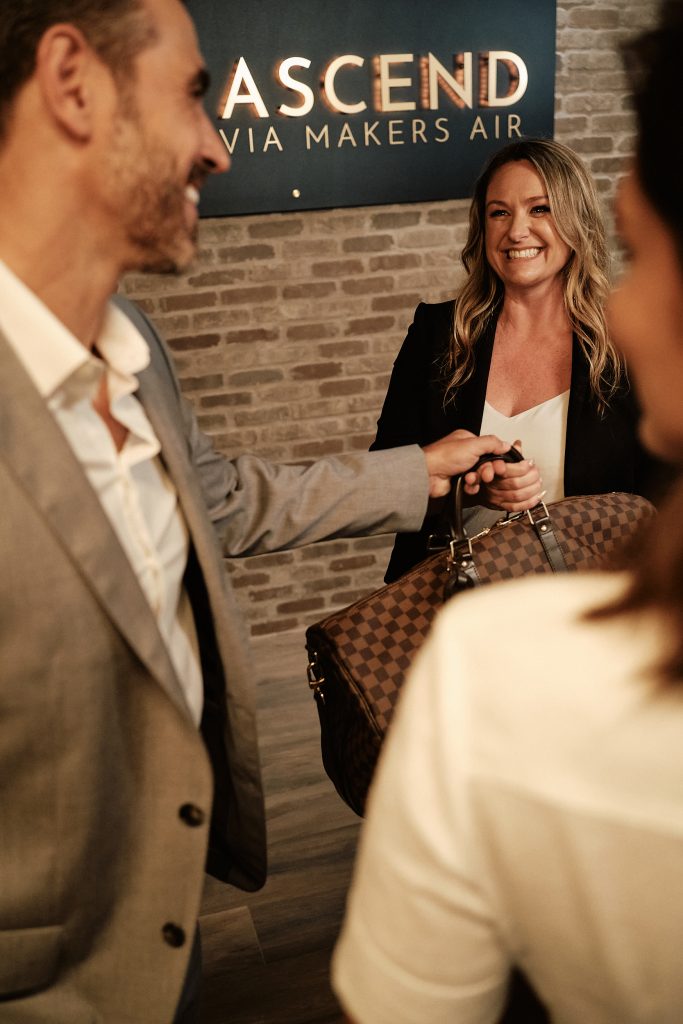 Explore Incredible Destinations in The Bahamas and Florida
 and Let Ascend Via Makers Air Fly You There!
Are you looking for an exciting way to explore Florida and the Bahamas? Look no further than Ascend Via Makers Air! We provide charter flights in Florida and The Bahamas, allowing you a unique view of each destination from above. Whether you're looking for a family vacation or want to get away with friends for a few days, our charter flights will give you a once-in-a-lifetime experience.
At Ascend Via Makers Air, we pride ourselves on safety and convenience. Experienced professionals regularly maintain our charter planes and undergo rigorous safety checks before each flight, so you can rest assured that your journey will be safe and secure. Additionally, we offer a variety of packages to suit all budgets and group sizes; whether it's just yourself or your entire family, we are sure to have something that fits your needs. Plus, with convenient pickup locations throughout Florida and the Bahamas, taking off on an adventure has never been easier!
Our pilots are highly experienced professionals who know exactly how to navigate Florida's beautiful coastline and the Bahamian islands. During your journey, they'll share exciting facts about locations so you can learn more about the beautiful places you're flying over. From stunning white sand beaches in the Bahamas to lush fields in Central Florida, something special awaits at every corner!
So fly with us today! With Ascend Via Makers Air, you'll experience the beauty of Florida and the Bahamas like never before while still feeling safe and secure, knowing that our certified pilots will ensure every journey is smooth sailing. Contact us today to book your next adventure!