TPD 9th Annual Putt N' Pour!

---

TPD 9th Annual Putt N' Pour!
July 22 @ 12:00 PM

-

4:00 PM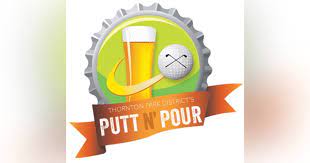 TPD 9th Annual Putt N' Pour! Part Miniature Golf -Part Pub Crawl!
Golfers will be challenged by holes designed and built by multiple Thornton Park District bars and restaurants while enjoying beverage specials and prize giveaways. After the crawl, golfers and spectators converge at Cavo's Bar & Kitchen for the official post party complete with drink specials, and raffles!
If you're looking to charter a flight to attend this event, Ascend Via Makers Air can help. Whether you're traveling for business or pleasure, we can get you where you need to go. To learn more about our charter services receive, please call us at (954) 780-8766 or request a quote. We look forward to helping you get where you need to go!
Note: This information was accurate when it was published, but can change without notice. Please be sure to confirm all rates and details directly with the companies in question before planning your charter flight.