The Ultimate Foodie Night Out

---

The Ultimate Foodie Night Out
June 24 @ 5:30 PM

-

8:30 PM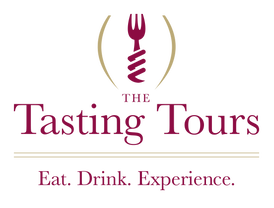 This culinary adventure is sure to have your mouth watering and creative juices flowing! Elevate your weekend with a 3-hour culinary exploration that you and your date (or BFF's) will love! Come enjoy a wine & charcuterie pairing, with a million-dollar view, followed by a delicious three-course cooking demonstration! The evening kicks off at the The Tasting Tours Suite with an interactive boutique wine tasting and delectable charcuterie pairing experience. Souvenir wine glass is included! After your 'suite' experience, you will then move onto the next portion of your date! An instructional cooking demonstration at Ancient City Cooking Experience. The class features complete instruction on preparing delicious 'Classic French Countryside' cuisine – using fresh, local ingredients and include wine pairings for each of the three courses.
If you're looking to charter a flight to attend this event, Ascend Via Makers Air can help. Whether you're traveling for business or pleasure, we can get you where you need to go. To learn more about our charter services receive, please call us at (954) 780-8766 or request a quote. We look forward to helping you get where you need to go!
Note: This information was accurate when it was published, but can change without notice. Please be sure to confirm all rates and details directly with the companies in question before planning your charter flight.