---

Luke Combs World Tour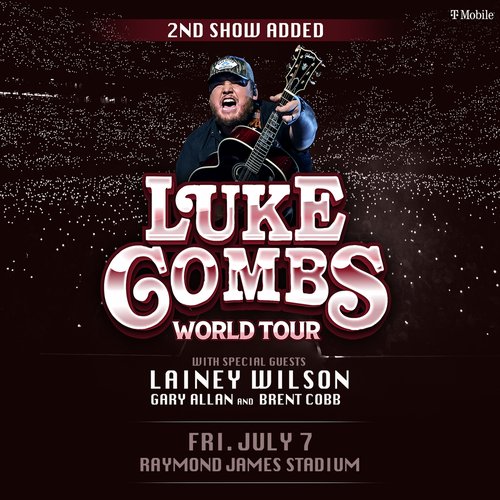 There's not an ounce of artifice involved in a Luke Combs concert. The big, burly, bearded country star has a voice to match and a no-nonsense performance style that's all about stepping up to the mic and keeping it real. No pyrotechnics, no stage dives, just pure, honest country music. After his unprecedented string of hits from his first album ("Hurricane," "When It Rains It Pours," "One Number Away") made him a major Nashville star straight out of the gate, he wasted little time in hitting the road hard.
If you're looking to charter a flight to attend this event, Ascend Via Makers Air can help. Whether you're traveling for business or pleasure, we can get you where you need to go. To learn more about our charter services receive, please call us at (954) 780-8766 or request a quote. We look forward to helping you get where you need to go!
Related Events
Note: This information was accurate when it was published, but can change without notice. Please be sure to confirm all rates and details directly with the companies in question before planning your charter flight.