---

Key West: Offshore Races
November 9, 2022

-

November 13, 2022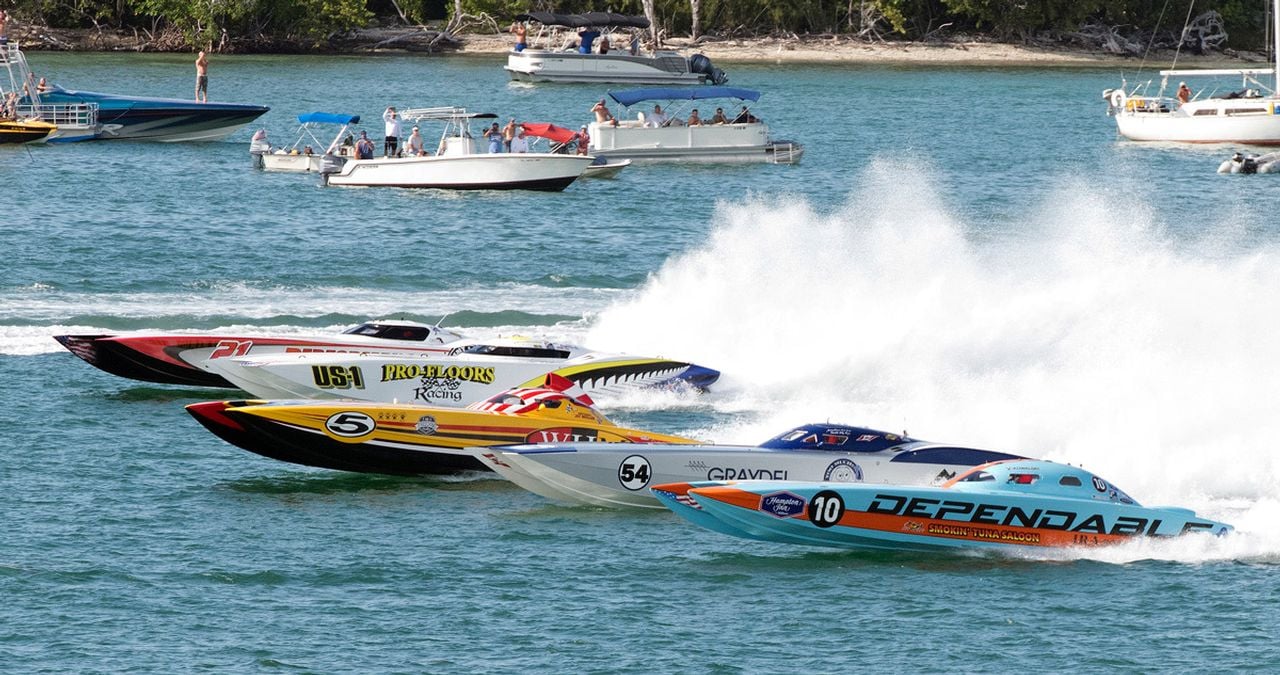 KEY WEST, Florida Keys — Fierce competition between leading American and international powerboat racing teams, unmatched close-up viewing for spectators and a course with legendary challenges characterize the 41st annual Race World Offshore Key West Offshore World Championship.
Slated to continue through Sunday, Nov. 13, the season-ending spectacular pits teams against each other on a 4.4-mile-per-lap course that features both rough and calm water conditions.
Racing action was originally scheduled for Wednesday, Nov. 9; Friday, Nov. 11; and Sunday, Nov. 13. However, the potential for rough waters and squally conditions, emanating from the fringes of Tropical Storm Nicole, has forced organizers to cancel Wednesday's races. There are no Nicole-related tropical cyclone watches or warnings for the Keys, but there is a small craft advisory in effect for Keys' coastal waters.
Related Events
Note: This information was accurate when it was published, but can change without notice. Please be sure to confirm all rates and details directly with the companies in question before planning your charter flight.