---

Beyoncé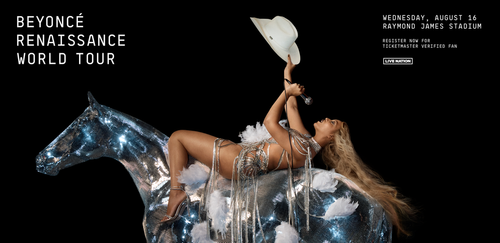 Beyoncé has spent over two decades dominating the music industry. She is the most-awarded artist in Grammy history with 32 wins, and has sold 200 million albums worldwide, earning eight Billboard No. 1 hits. As a live performer, Beyoncé's dynamic stage presence and choreography are unparalleled.
If you're looking to charter a flight to attend this event, Ascend Via Makers Air can help. Whether you're traveling for business or pleasure, we can get you where you need to go. To learn more about our charter services receive, please call us at (954) 780-8766 or request a quote. We look forward to helping you get where you need to go!
Related Events
Note: This information was accurate when it was published, but can change without notice. Please be sure to confirm all rates and details directly with the companies in question before planning your charter flight.