Staniel Cay Exuma, James Bond Casino Royale Party

---

Staniel Cay Exuma, James Bond Casino Royale Party
March 22, 2024

-

March 24, 2024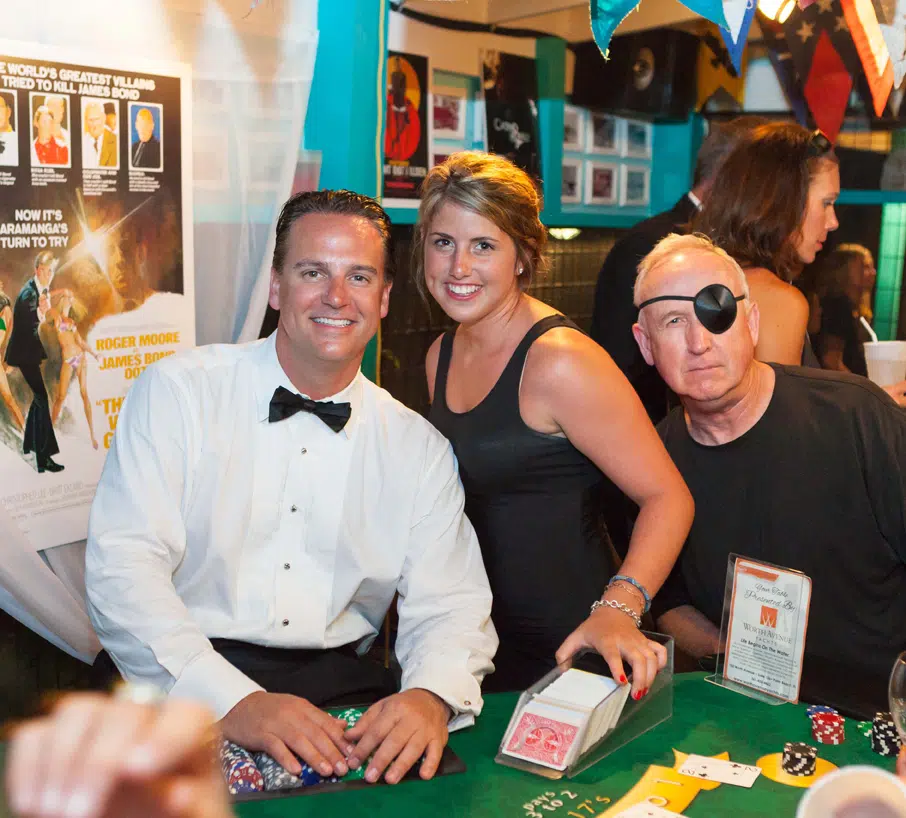 Now a weekend-long festival! Join the blackjack Calcutta or pool tournament on Friday evening as you bid on items in the silent auction. Or "learn to play" craps and poker with our dealers (no $ required!) On Saturday, start the evening off with the gala dinner. Then, join the revelry as your favorite Bond, Villain, or Bond Girl! Or wear your best Casino outfit and play 3 Card Poker, Blackjack, and Craps* to help raise money for the Bahamas National Trust Exuma Cays Land & Sea Park.
Enjoy the excitement of an Staniel Cay Yacht Club party with a truly first-class experience in our VIP lounges!  VIP guests will have their own private lounge area complete with a dedicated server.  You can entertain in style with premium beverage service and high-end food options from some of the best seats in the house!
Friday:  Silent Auction, Calcutta Blackjack & 3-Card Poker Tournaments, Casino Royale Pool Tournament
Saturday: Casino Royale Presented by Bimini Shipping with Blackjack*, Craps*, and 3-Card Poker*, Costume Contest, and revelry into the night!
Sunday: The Staniel Cay Yacht Club "Bahamian Beach Bocce" Tournament! Some lucky team gets to be on the Championship plaque in the Clubhouse!
* Gaming chips have no cash value. Prizes for chip leaders.
 We truly appreciate your support of the Bahamas National Trust, Exuma Cays Land & Sea Park, and Staniel Cay Yacht Club.
Related Events
Note: This information was accurate when it was published, but can change without notice. Please be sure to confirm all rates and details directly with the companies in question before planning your charter flight.